Due to unprecedented demands at London Heathrow and other airports throughout the UK and Europe, you may experience a delay in receiving your luggage. If you have been affected and your luggage has not arrived at Belfast City Airport, please be assured that our teams are working hard to ensure we reunite you with your luggage.
We understand and empathise with the stress you may be experiencing awaiting on your lost luggage. Please be assured that our teams are working extremely hard, and we hope you receive your luggage as soon as possible.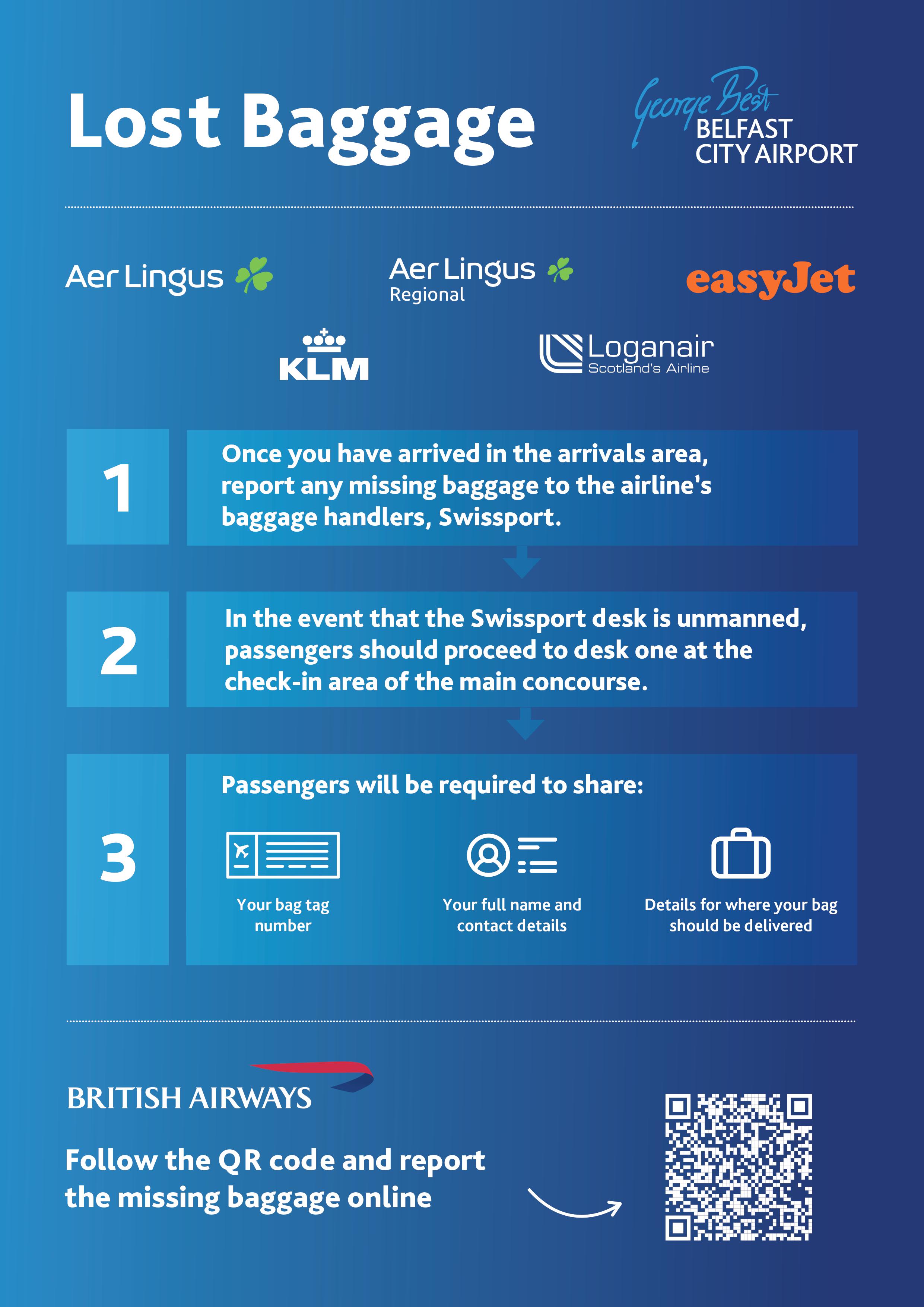 Left an item on board? Please visit the 'Contact Us' section of our website, where you can submit a form for lost property.