Investing in People

Being one of the most punctual airports in the UK, and named the most convenient airport in the UK and Ireland, doesn't happen by chance. It happens through the fantastic work ethic of a driven and ambitious team – that's exactly what we have at Belfast City Airport.

Our employees take care of 2.6 million passengers per year and we are dedicated to supporting them through professional development programmes, training opportunities and wellbeing initiatives.
When they grow and realise their full potential, we grow too as a business.

Values Recognition Scheme
In 2018, the airport developed, in consultation with our staff, a set of 'Core Values' aimed at motivating our team and guiding the way we do business.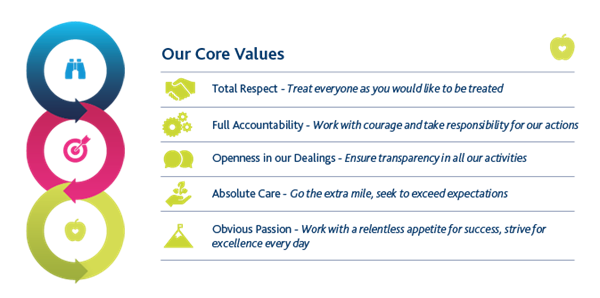 A Values recognition scheme was launched shortly afterwards, to acknowledge those employees wholly embracing our values in their daily roles. Many of our employees have been awarded a Values Recognition Certificate since 2018 for going above and beyond and epitomising one or more of our Core Values, including four employees who saved the lives of passengers whilst on duty.

Professional Development
Offering career progression is something we pride ourselves on here at the airport which is why we continue to invest in our staff and encourage our people to upskill at every opportunity.

Getting the best from our people means having the best managers in place to lead, develop and inspire their teams. Recognising this, we are delighted to have all six of our Airport Fire Service Crew Commanders achieve the CMI Level 5 Certificate in Management and Leadership, facilitated by Next Level Impact.

Belfast City Airport is also the first airport in the UK to have the entire Airfield Operations team complete the National Certificate for Airside Operations (NCAO).

The NCAO consists of 9 modules to be completed by each participant: Airside Safety and Driving, Adverse Weather, Control of Works in Progress, Emergency Response, Lighting and Signage Inspection Assessment, Marshalling, Movement Area Inspections, Turnaround Audit and Wildlife Strike Hazard Reduction.