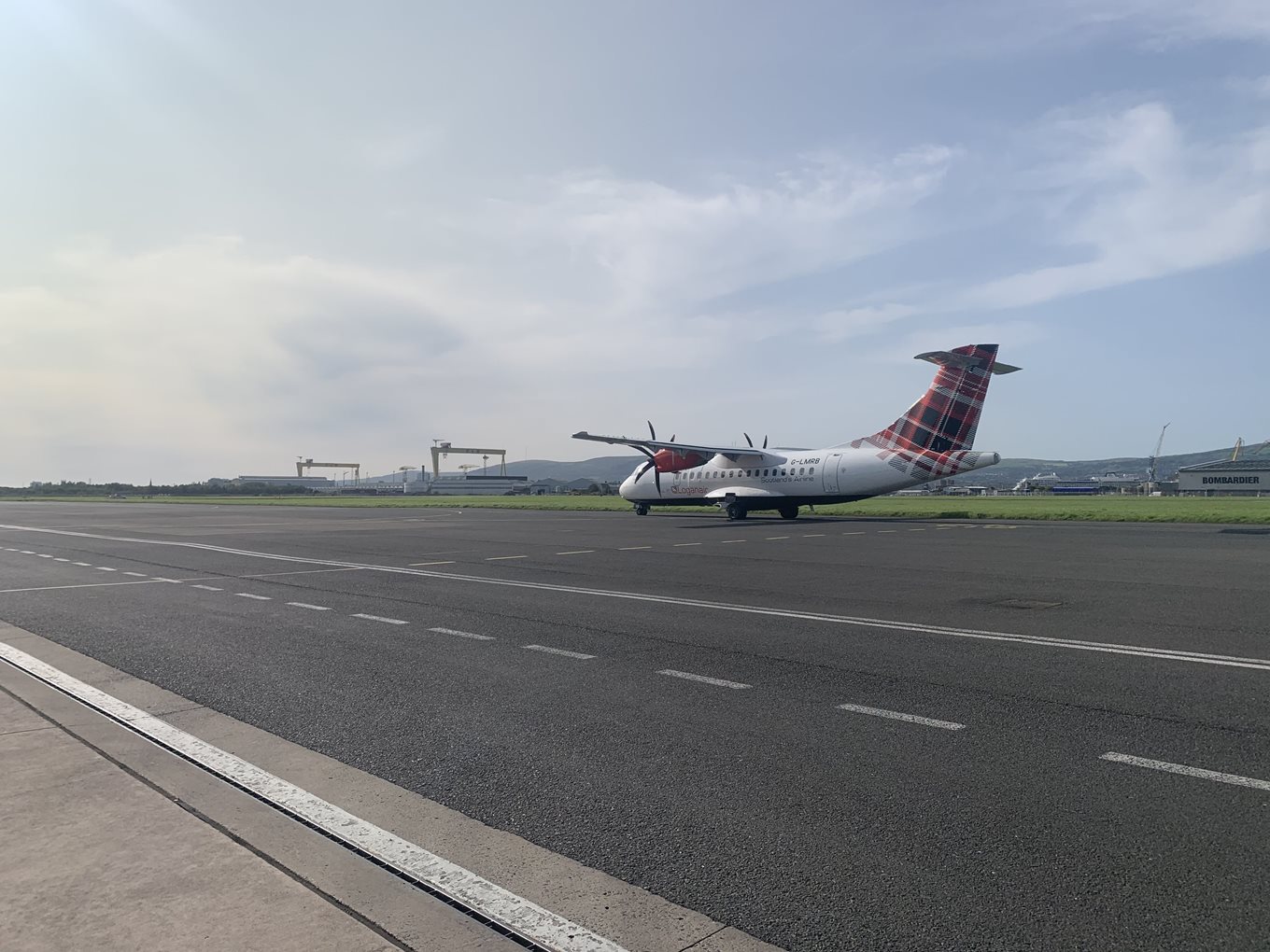 Date: 18 Sep 2020
Flights to Dundee Airport will take off from George Best Belfast City Airport today (Friday 18th September) with Loganair.
The service will initially consist of twice-weekly flights departing at 13.15 from Dundee Airport Fridays and Sundays, with a 15.00 return each day, perfect for weekend breaks in Dundee or longer stays exploring the east coast of Scotland.
This will increase to four flights per week within the airline's summer 2021 schedule commencing on 29th March.
Katy Best, Commercial Director at Belfast City Airport, said:
"Dundee is now the fourth Scottish route to be added to our network by Loganair. This is in addition to Aberdeen, Glasgow and Inverness, all of which are already operational.
"The University of Dundee remains a popular choice for students from Northern Ireland and with famous Open Championship golf courses at each site of the route, this will be a convenient route for many.
"We have a very long history with Loganair and are very pleased to see the airline with an enhanced presence at Belfast City Airport."
Loganair is now one of the largest airlines at Belfast City, from where it flew the very first passenger flight on February 7 1983 on the day of the airport's official opening.

Mark Flynn, convener of Dundee City Council's city development committee, said:

"As the 2019 UK Staycation of the Year Award winner and already a must visit European destination with a string of other accolades for our visitor offering, Dundee is the place to see and with this new flight direct from Belfast it couldn't be easier.

"As you would expect we have top-class accommodation, food and attractions but there is something in Dundee to suit every taste and all budgets."

Loganair's chief executive Jonathan Hinkles said:

"I'm delighted that we've been able to restore the popular link between Belfast City and Dundee.
"I am confident it will be welcome news for those visiting friends and family, students, those looking for a short break away and for those in the construction and offshore industries."

Loganair, now the UK's biggest regional airline, has continued to fly more services than any other UK passenger airline during the crisis. In addition to keeping lifeline routes to the Scottish Highlands and Islands open during the pandemic, the airline has also maintained services for essential workers throughout and is now in the process of introducing both new and returning routes.

All flights, including the new Belfast City-Dundee service, are operated under the "Simple Steps to Healthy Flying" protocols which Loganair announced in mid-May – the first UK airline to set out detailed plans on how customer safety will be attained and maintained whilst COVID-19 is present. Loganair's initiatives mirror those later announced by the European Aviation Safety Agency (EASA).

Both Belfast City Airport and Dundee Airport, continue to follow all relevant directives for airports in relation to Covid-19.

Loganair's advice to customers regarding travel safety during the current COVID-19 crisis is available on its website, and customers are urged to check for regular updates.

All fares include 15kg luggage as standard, with a 33% child discount available for those aged 11 and under, while infants fly free. Book today on Loganair.co.uk or via your travel agent.

Flights from Belfast City Airport to Aberseen, Dundee, Glasgow and Inverness can be booked at Loganair.co.uk