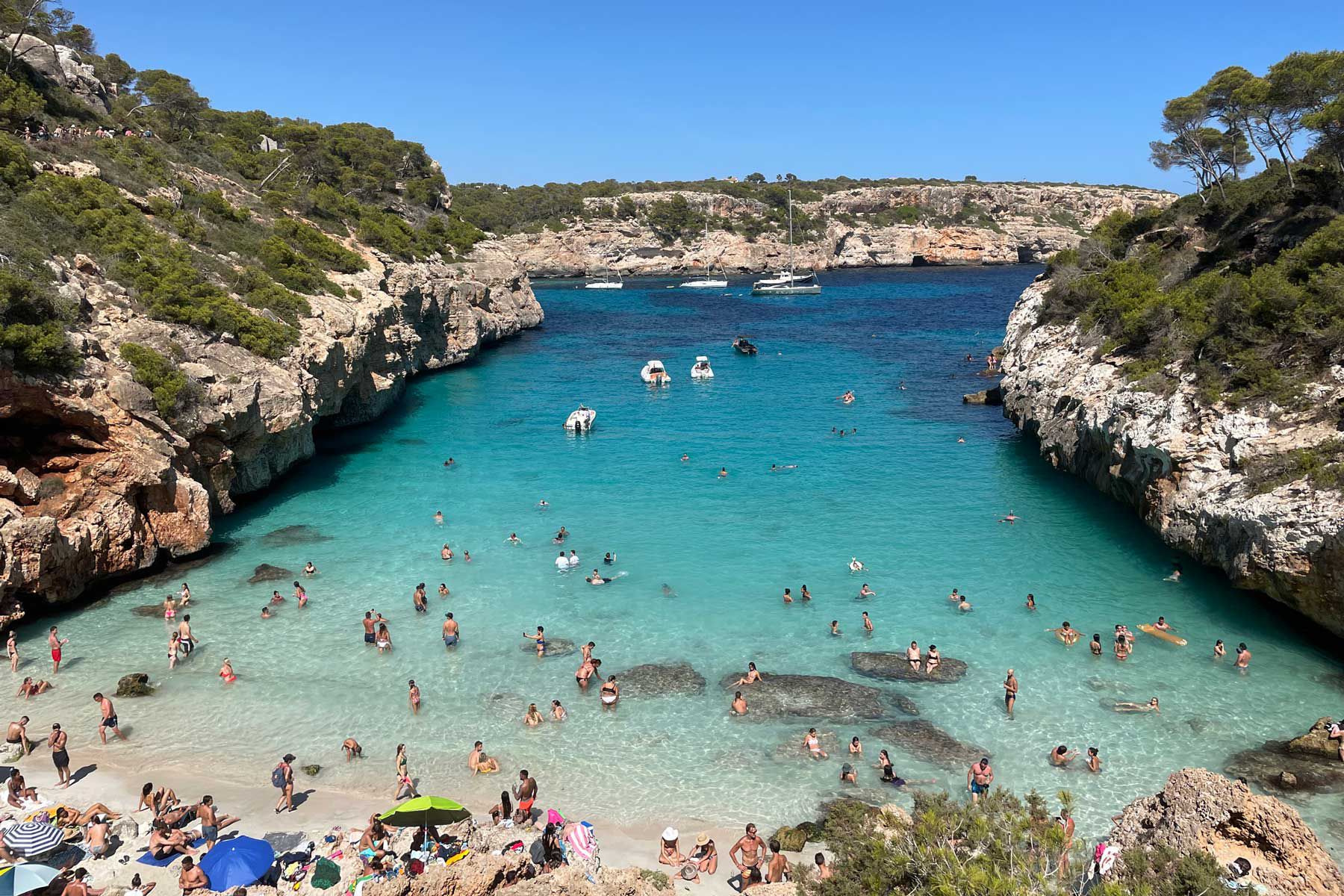 Date: 23 Sep 2022

Northern Ireland's leading tour operator, Travel Solutions has announced the launch of a new summer programme to Majorca, flying direct from Belfast City Airport.

Making the announcement, Travel Solutions Managing Director, Peter McMinn, said:

"We are excited to launch our new range of holidays to Majorca departing from Belfast City Airport between mid-June and mid-August 2023.

"Majorca is a popular destination for local holidaymakers, with many families returning year after year, and our new programme of holidays ensures that our customers have a better choice of flights and accommodation when booking for next summer".

Peter continued:

"We are proud to be partnering with British Airways City Flyer and offering convenient Saturday lunchtime flights departing from the heart of Belfast. With an afternoon arrival time into Majorca, you can be in your accommodation in time for dinner and ready to explore your resort".

Ellie McGimpsey, Aviation Development Manager at Belfast City Airport, said:

"The charter service from Belfast City Airport to Palma de Mallorca by Travel Solutions, one of Northern Ireland's leading tour operators, is perfect for families seeking a summer adventure, couples wanting to unwind, or friends looking for some fun in the sun.

"An excellent choice of accommodation coupled with Belfast City Airport's average security processing time of six minutes and convenient location, situated only five minutes from Belfast, means we are confident that passengers travelling with Travel Solutions next summer will have an enjoyable and relaxing trip.

"We look forward to welcoming them through the terminal and helping them get their trip off to a stress-free start!"

Travel Solutions offer weekly flights to Majorca, offering a range of accommodation from self-catering apartments to 5* all-inclusive hotels.

Reservations are now open and a small deposit will secure next years holiday. Contact your local travel agent, click on www.travel-solutions.co.uk or telephone 028 90455030 to book. All holidays are ATOL protected.