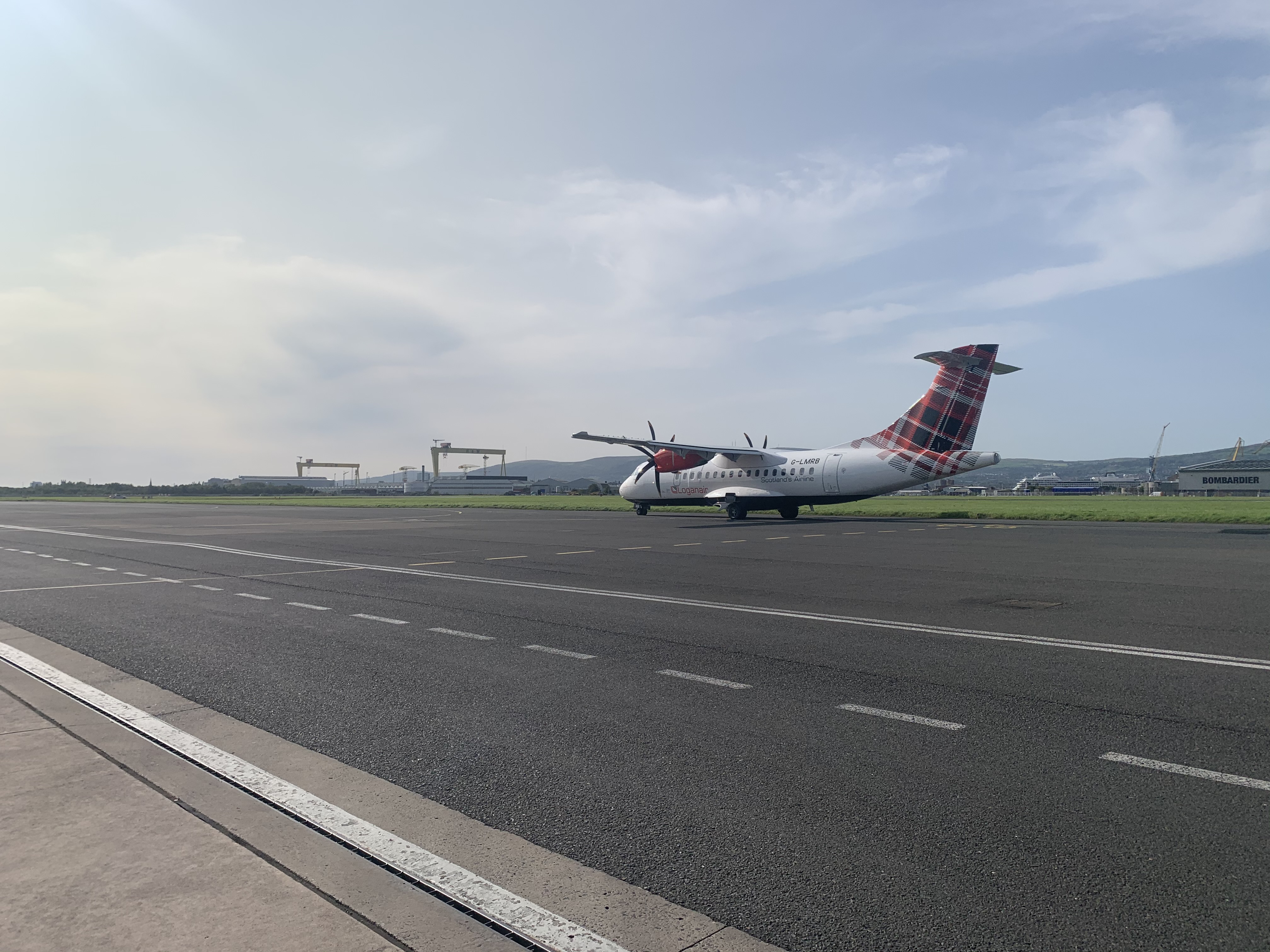 Date: 16 Jan 2020
While Dundee may have once been famed for its jute, jam, and journalism, Scotland's fourth-largest city now boasts a range of family-friendly attractions, a great choice of shopping options and was even named the UK's first (and only!) City of Design in 2014.

With direct flights to Dundee with Loganair taking off from Belfast City Airport from the 2nd April 2020 and prices starting at only £44.99 one way, discovering Dundee has never been so tempting…

The Great Outdoors

With more hours of sunlight than any other Scottish city, Dundee is home to a multitude of public outdoor spaces, including Britain's largest national park, the Cairngorms.

Explore the cycling route along the banks of the River Tayor get lost in the wonder of Camperdown Wildlife Park, complete with approximately 300 animals from 50 different species.

Monikie Park offers visitors the chance to get their adrenaline pumping with zip-lining and mountain biking then relax afterwards by taking in the idyllic scenery, especially in the warmer months.

Ice Hockey Fan?


Whether you're a travelling fan or simply want to try something new, cheer on the Belfast Giant's against Scottish rival Dundee Stars, who play in the Dundee Ice Arena, only a 10-minute drive from the city centre.

The ice hockey season is from September – March, with Dundee competing in the Challenge Cup and the EIHL.

More information on Dundee Stars' games: http://bit.ly/DundeeStars

St. Andrew's Golf Course



Ranked the third best golf course in the UK and Ireland, St. Andrew's Golf Course has played host to a range of top golfers including Tiger Woods, Zach Johnstonand Stacy Lewis.
Have a go at beating the course record, currently sitting at 61 and held by Ross Fisher. But be warned, the Road Hole ( 17th hole) is famed as one of hardest holes in tournament golf. Players can't even see where their tee shot lands!

Dundee also has two 18 hole golf courses located in the city centre, Camperdown and Caird Park.

Famous Food


From dynamic and contemporary restaurants to friendly bistros, even the fussiest of eaters will find something to suit their appetite in Dundee.

Try the Dundee food bucket list for inspiration, where you will find a pint of chips at The Phoenix, a Dundee peh at Clarks (24 hour!) Bakery, and tattie scones in Hotel Indigo.

To keep up to date with the newest foodie ventures in Dundee, visitors should check out Dundee Eats, which was designed to showcase the food and places shaping the food scene in this Scottish city.

Top attractions


For incredible views across both Dundee and the Firth of Tay, take one of the world's most spectacular railway journeys across the Tay Rail Bridge or cycle along the Forth Road Bridge to one of the many viewing platforms.

Immerse yourself in history with a visit to Glamis Castle, said to be the spot where Macbeth murdered King Duncan over 1,000 years ago and, if the rumours are true, you might even spot his ghost roaming the grounds…

Finally, visit the Mills Observatory – Britain's only full time observatory – for a unique opportunity to do some star-gazing with a telescope capable of seeing 30,000 objects in the sky.

Whether you're travelling with your family, visiting Dundee for business or simply taking a relaxing weekend break for yourself, find your flights from Belfast City at www.loganair.co.uk