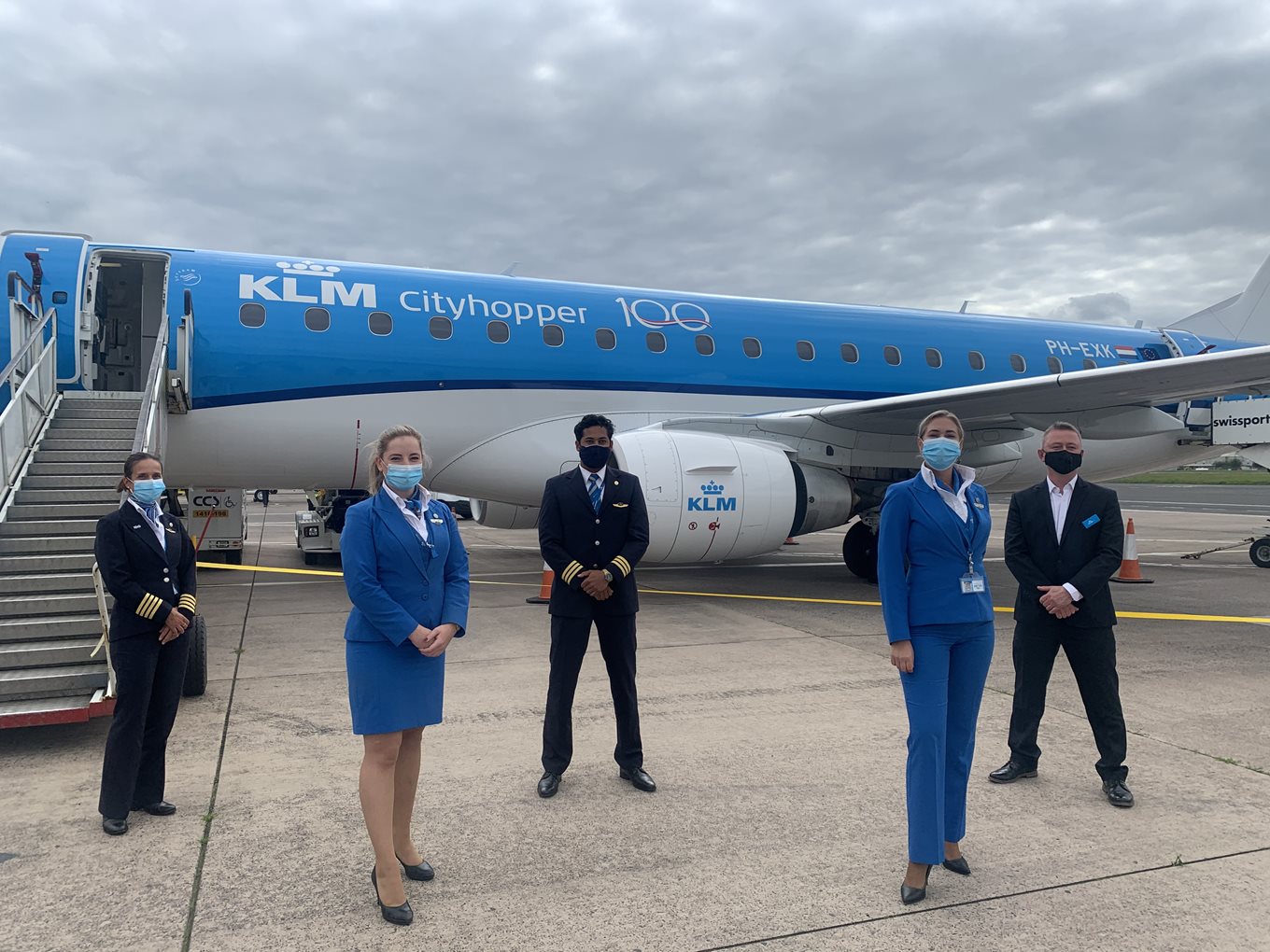 Date: 03 Aug 2020

KLM Royal Dutch Airlines has resumed its daily service between Belfast City Airport and Amsterdam's Schiphol Airport.

Linking Northern Ireland to the capital city of the Netherlands, the route will be operated by KLM Cityhopper using an Embraer 175 aircraft, carrying 88 passengers. Passengers will not only have the opportunity to visit Amsterdam, they can also choose to seamlessly connect to up to 100 European and intercontinental destinations on KLM's extensive network.

KLM is currently offering customers the opportunity to book with confidence. Customers wanting to make a new booking, but feeling uncertain due to the current Covid-19 situation, have the flexibility to change their reservation and rebook flights in the same booking class at no extra charge.

Benedicte Duval, General Manager for UK & Ireland, said:

"Our decision to resume flights between Belfast City and Amsterdam today is a positive sign of recovery, after what has been and still is a challenging time for our industry. May 2020 would have marked the 5th anniversary of our operations from Belfast and we look forward to continuing to provide worldwide connectivity to and from the region for many years to come.

Naturally, safety is our number one priority as travel gradually resumes and we have introduced a range of measures to ensure passengers can travel with confidence. As we all adapt to this new environment, I can assure you that our staff are fully committed to guaranteeing our passengers the highest levels of health & safety."

Katy Best, Commercial Director at Belfast City Airport, said:

"The return of KLM's service to Amsterdam reinforces its commitment to Northern Ireland and will be welcome news for many.

"We have enhanced safety measures in place at Belfast City Airport to ensure that passengers can travel confidently and safely, maintaining vital air connectivity with Amsterdam and KLM's onward destinations."

KLM has introduced a range of measures to ensure that flights are safe for both passengers and staff. Face masks are mandatory for both passengers and crew when boarding and during the flight and new aircraft cleaning procedures have been introduced including the disinfection of all surfaces in contact with customers such as armrests, tables and screens.

For a full overview of KLM's safety measures, please view video here.

In addition, the air in the cabin is renewed every 3 minutes. The air recycling system on board KLM aircraft is equipped with "High Efficiency Particulate Air" or HEPA filters, identical to those used in hospital operating theatres. These filters extract more than 99.99% of the smallest viruses, including those no larger than 0.01 micrometres, thus ensuring that cabin air complies with quality standards. Coronavirus type viruses, ranging in size from 0.08 to 0.16 micrometres, are filtered through the HEPA filters.

For more information, please view video here.

KLM and Belfast City Airport remind passengers that the health and safety of their customers and staff is an absolute priority. Both teams are fully mobilized to ensure the highest levels of health and safety for their customers and to ensure they travel in complete confidence.